Applied research at Loyalist College supports the development of highly qualified graduates through enhanced student applied learning and real-world experiences. As stated in the Applied Research Strategic Plan, the College is committed to providing opportunities for faculty, staff, and students to engage with community and industry partners to assist in providing solutions for real-world challenges through shared inquiry, innovation, dissemination of new or improved knowledge, processes and technology.
The Research Services Office will help community partners and industry access faculty with expertise in research and development and identify a collaboration agreement ranging from fee-for-service to collaborative partnership supported provincial or federal funding.
Objectives:
Actively engage community, business and industry partners in innovation, technology transfer, and appropriate research initiatives
Encourage Loyalist College faculty and staff to pursue research opportunities
Support student success through applied learning initiatives by incorporating into college curricula
Celebrate and recognize faculty for their commitment to applied research
Collaborate and engage with community business partners, industries and other post-secondary institutions on fitting projects
Be a part of growing the local economy
Would you like Loyalist College to help solve a problem that your company or business is experiencing?
The Research Services Office can provide assistance to accessing expertise in a variety of research and development services  including:
| | | |
| --- | --- | --- |
| Biosciences | Skilled Trades | Other Potential Research Areas |
| Supercritical CO2 Extraction | Automation | Nursing |
| Method development, optimization and validation | Mechanical Design | Personal Support Worker |
| Investigation of sample preparation | CAM and CNC Machining | Justice Studies |
| Determination of economic feasibility | Lean Manufacturing | Media, Arts + Design |
Funding Opportunities
In 2012, Loyalist College became a member of the Colleges Ontario Network for Industry Innovation (CONII), which has since amalgamated with Ontario Centres of Excellence (OCE). OCE is a main driver in the development of Ontario's economy by helping to commercialize innovation and in the process create new jobs, products, services, technologies and businesses.
In 2014, Loyalist College was granted eligibility status to the Natural Sciences and Engineering Research Council of Canada (NSERC).  NSERC supports applied research by aiding in building college research capacity to assist industry innovation which will create economic growth, and train the next generation of researchers.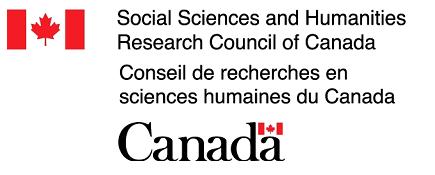 In 2014, Loyalist Colleges was also granted eligibility status with the Social Sciences and Humanities Research Council (SSHRC). SSHRC supports postsecondary-based research, research training and knowledge mobilization activities in the social sciences and humanities.
For more information, please contact:
Carly Kelly
Research Services Office, Coordinator
Loyalist College
613-969-1913, ext. 2363
ckelly@loyalistc.on.ca